Budget Report
The budget report will summarize your running budget and will display its result.
Please refer to the using the budget feature for details on how using this feature.
Window call
from the main window-menu: Reports / Budget
from the main window-tool-bar.
Using budget report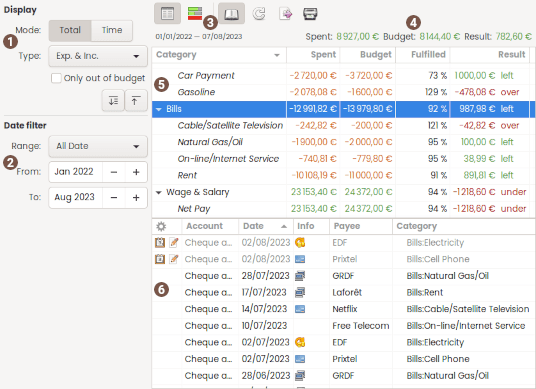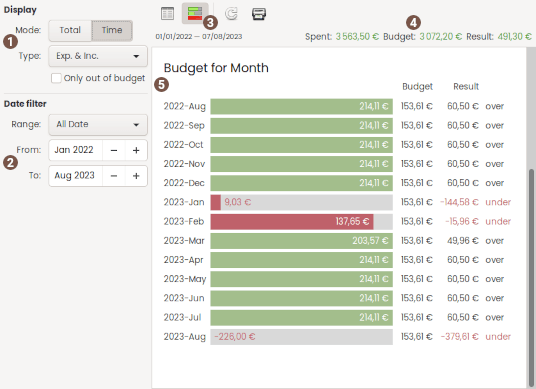 Display
Date filter
Tool bar
The tool-bar is the main control of the display. All tool-button have a tool-tip that will help you know what action will be launched when you click on the tool-button.
Total
This is the total of columns of the list-view for: Spent, Budget and Decay
Result list / Bar chart
The result list display the computed amounts according to the current selection.