Vehicle cost report
The vehicle cost report will focus on your vehicle costs including fuel and repairs. It also display miscellaneous information like fuel consumption ans others.
Please refer to the using the vehicle cost feature for details on how using this feature.
Window call
from the main window-menu: Reports / Vehicle cost
from the main window-tool-bar.
Using vehicle cost report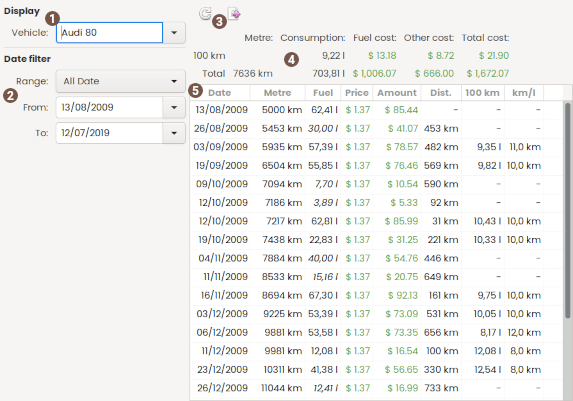 Display
Date filter
Global results
Detailed results
his is a list-view which contains the detailed date by date refuel done for the selected vehicle.
The list is sortable, just click into the column title to change the sort order.
At the bottom is the total line, except for price which is the average price by liter.