Budget dialog
The budget dialog is the main interface to edit, modify and manage your budget.
Please refer to the using the budget feature for details on how using this feature.
Dialog call
main window menu: Manage / Budget
main window tool bar.
Using budget dialog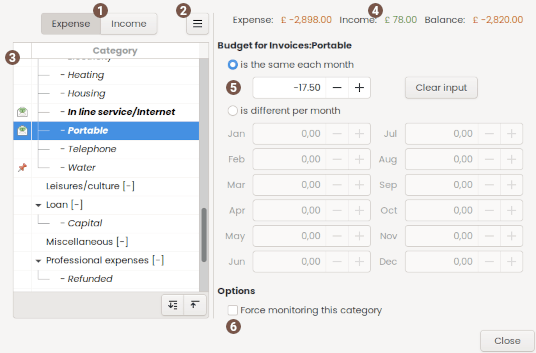 Category list
display the list of categories and subcategories of the current wallet.
budgeted transaction are displayed bold and marked with a money-envelope icon:

Expense/Income switcher
Toggle the category list with Expense/Income categories only
Budget for each month
Options
Menu button