Assignments dialog
The assignments dialog is used to add, edit and manage the assignment rules of the current wallet.
Please refer to the Using the Automatic assignment feature for details on how using this feature.
Dialog call
main window menu: Manage / Assignments...
main window tool bar.
Using assignments dialog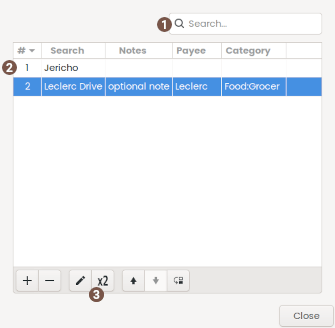 Assignment list
display the actual list of assignments in the wallet. It is always sorted in alphabetic order.
Buttons
Condition
Assign xxxxxx
[Disabled|If empty|Overwrite] controls in what case do the assignment